Why Ashe
The Coolest Corner of North Carolina
Communities
Jefferson
Jefferson is the county seat and the hub for local government and healthcare. Outdoor enthusiasts can enjoy the many offerings at beautiful Ashe County Park, including disc golf, a skate park, basketball, a trout pond, playgrounds, nature trails, and more. Nearby Foster-Tyson Park features a paved path to stroll and picnic tables for a brief rest. The 1904 Ashe County Courthouse now serves as a fantastic museum, featuring exhibits ranging from Ashe County servicemembers' war experiences to a railroad diorama and more. No matter your preference, Jefferson is a friendly town that offers activities for people of all ages.
---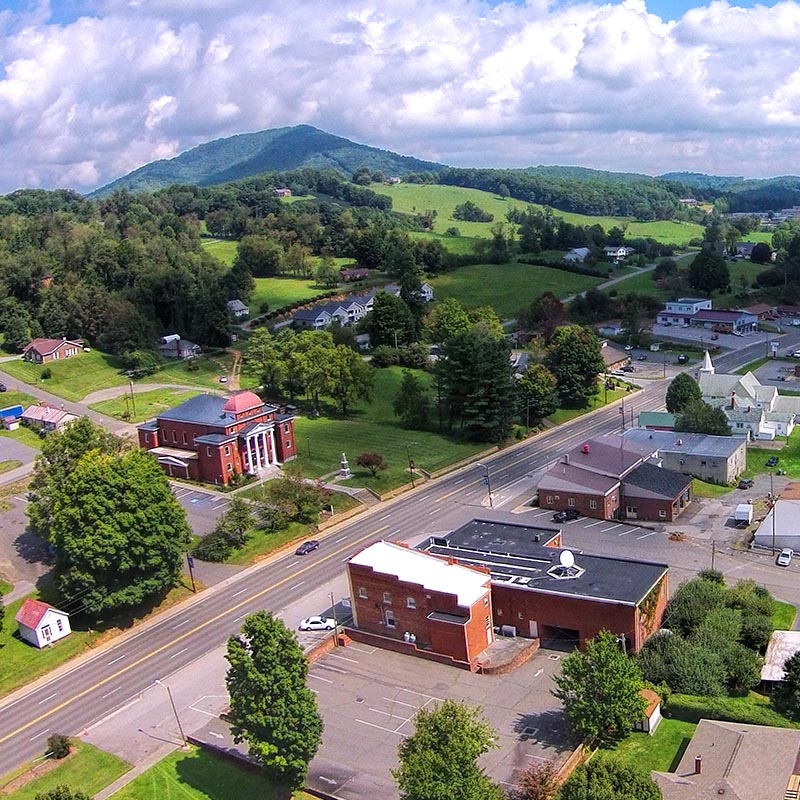 West Jefferson
Nestled in the majestic Blue Ridge Mountains, West Jefferson has been designated an NC Small Town Main Street and a Main Street America Affiliate and is listed on the National Register of Historic Places. It has a vibrant arts community and features numerous galleries, antique shops, and other unique stores, including the renowned Ashe County Cheese. In addition, the town features delicious restaurants and breweries, making it a perfect place to stroll, shop, and snack. West Jefferson seasonally hosts free concerts, gallery crawls, a great farmers market, and popular festivals, including Christmas in July and an antique festival each fall. Besides enjoying the crisp mountain air and stunning views, you will fall in love with all West Jefferson offers.
---
Lansing
Lansing is one of the best-kept secrets in the High Country. Located on Hwy 194, an NC Scenic Highway, Lansing is home to the Creeper Trail Park, which offers numerous recreational opportunities, including a paved walking path, mountain biking, trout fishing, a dog park, a community garden, and primitive camping. Additionally, the park hosts several community events throughout the year. Old Orchard Creek General Store, Molley Chomper Hard Cider, and Pie on the Mountain, one of the highest-rated pizza parlors in North Carolina, are worthy places to get a taste of local flavors. No matter how long you have to spare, linger in Lansing and experience all it offers.
---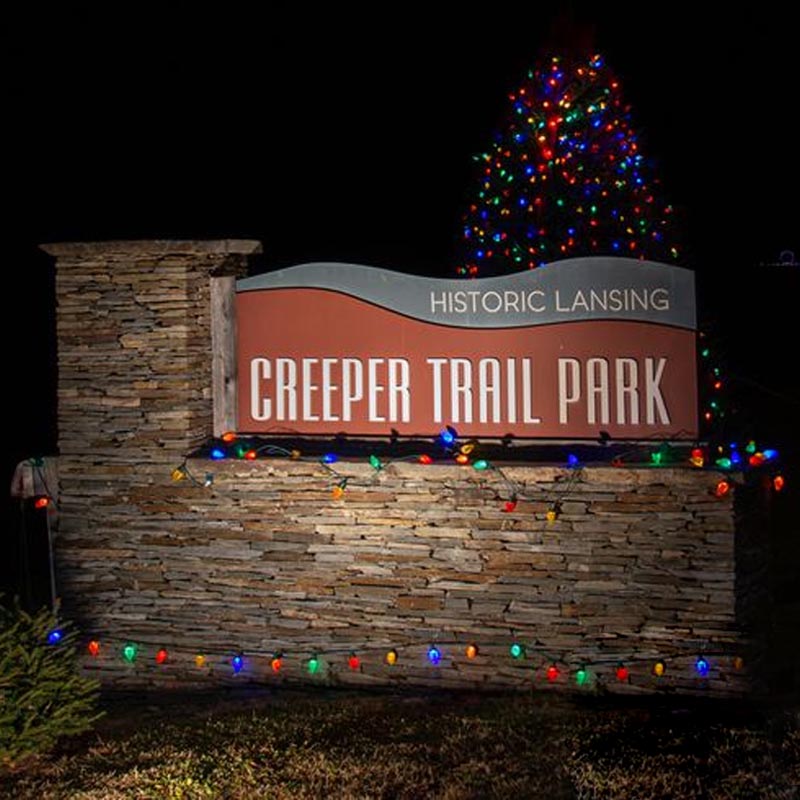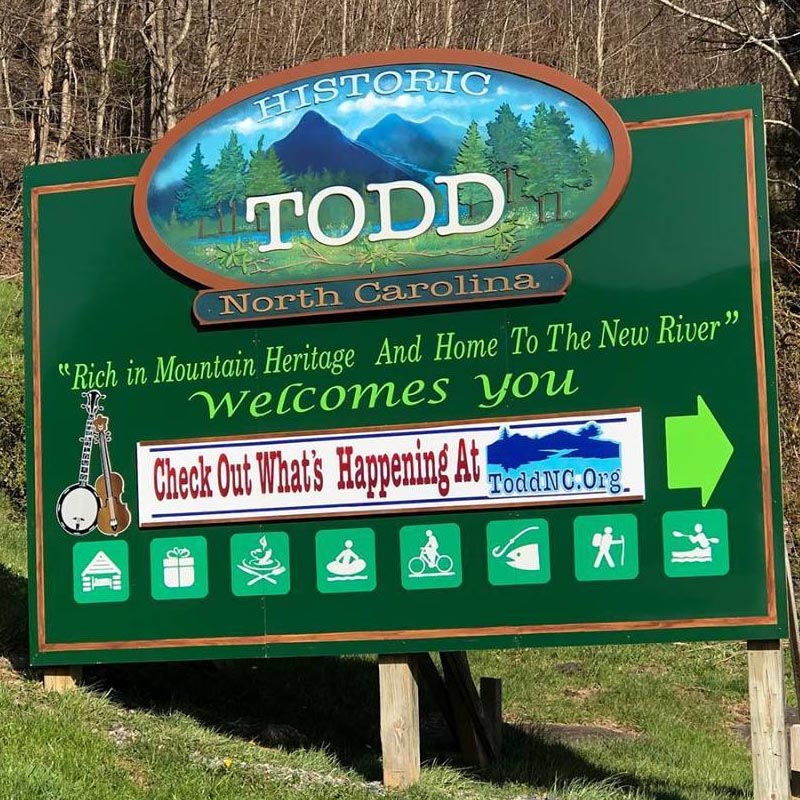 Todd
The historic town of Todd is on the southern edge of Ashe County and is now a quaint village that serves as a mecca for outdoor recreation. It has superb access to the New River and outfitters who rent canoes, kayaks, and tubes. In addition, Todd offers a free outdoor concert series during the summer, and families can enjoy picnics at Cook Memorial Park.
---
Glendale Springs
The small village of Glendale Springs is home to Holy Trinity Episcopal Church, one of two Churches of the Frescoes in Ashe County. Featuring "The Last Supper" by internationally renowned fresco artist Ben Long, Holy Trinity is a must-see. Glendale Springs also features Choose & Cut Christmas tree farms and varying accommodations, including a historic campground, cabins, and rentals. In addition, explorers can easily access both the Mountains to Sea trail and the famous Blue Ridge Parkway from Glendale Springs, enjoying stunning vistas along the way.
---